铝制 Pinnacle
---
Built like carriage house doors, but without the high maintenance associated with wood. Many stunning handmade designs to choose from.
烤漆饰面
颜色长久如新,抗腐蚀.
金属色 -

固定色 -

保护结构
Martin 多层分层烤漆工艺,有效的确保产品耐腐蚀性,颜色长久如新。
纹理
铝制车库门全用烤漆工艺。

光面铝
填充层
使用特殊的填充材料,Add insulation for thermal efficiency, noise reduction, durability, and minimal upkeep.

铝 + 填充层 + 钢
五金
Includes roller, track and accessories for a strong and lasting door system.
Martin Premium Hardware Package -

SECTION JOINT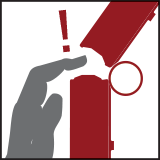 Tongue & Groove Joint
Industry standard tongue and groove joint.
ADDITIONAL OPTIONS
Customized features make Martin Garage Doors a unique and individualized door. Martin's many unique options and security features bring style and functionality to any door.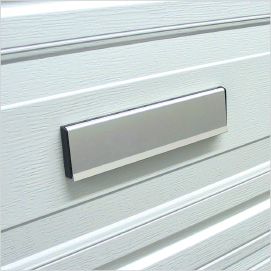 Mail Slots
Available in brass or brushed aluminum. *Cannot be painted.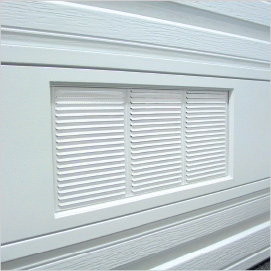 Vents
Color matched with the rest of the door.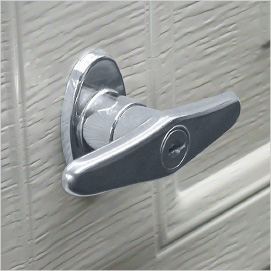 Outside
T-Handle Lock
Chrome, brass or black.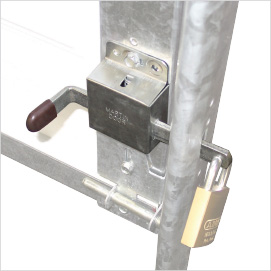 Inside
Side Latch Lock
(Padlock Not Included)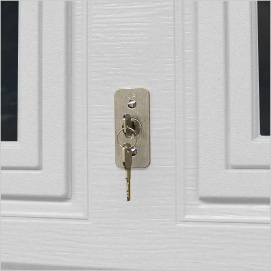 Vault Release
Allows you to open and close the door during power outage.